5 Reasons to Upgrade to a 2020 RAM Truck
There's no denying that once you purchase a Ram truck, you become a Ram fan for life. Ram truck drivers prefer a certain type of endurance and know that while longevity lasts, there's always a reason to raise the bar.
Whether you're in the market for a Ram 1500, Ram Heavy Duty, Ram 3500, or Ram 2500, we have the perfect inventory of new 2020 Ram trucks for shoppers in the Pensacola area. At Chrysler Dodge Jeep Ram FIAT Ft. Walton, you can find a variety of top of the line models that are sure to enhance Ram's proven standards. Take a look at a few advances in the 2020 Ram features you won't find in any other pick-up truck.
1. EcoDiesel Capabilities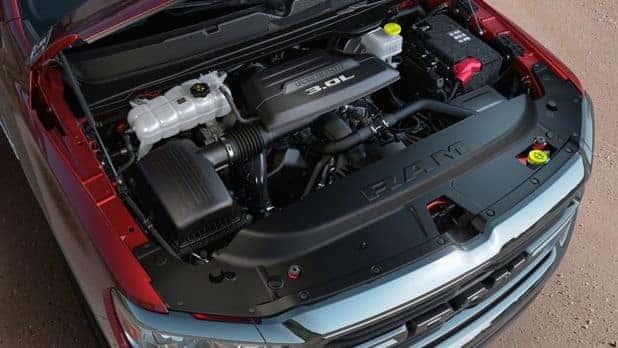 Across the Ram 1500 lineup, Ram has enhanced the powertrain capability of one of its most popular models. With the arrival of the light-duty, EcoDiesel V-6 available on all trim levels, the 2020 Ram 1500 supplies increased horsepower and towing capacity like never before. The diesel rattle remains, but the efficiency is evident.
2. Heavy Duty Add-ons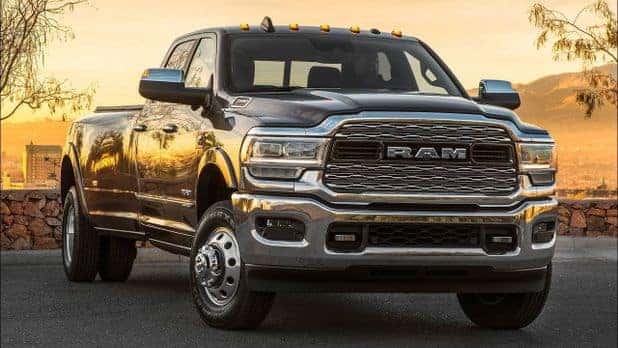 Upgrading to a new 2020 Ram truck means you get the same reliability and durability of 2019 and previous models but with a little added convenience. Available in several Ram pick-up truck models are new and improved safety features like Blind Spot Monitoring now available on the Ram Tradesman. Lane Keep Assist and Adaptive Steering are now available on all trims including the Ram 2500 and Ram 3500, while the Ram Rebel Safety Group includes Adaptive Cruise Control, Forward Collision Mitigation, Lane Departure Warning, and more.
3. Increased Towing Capacity
Expand your cargo when you upgrade to a new 2020 Ram truck. With its EcoDiesel engine, the 2020 Ram 1500 can tow up to 2,300 lbs in addition to its 12,560 towing capacity. Drive up and down steep terrain or carry large equipment through the Florida panhandle. No matter the job, Ram trucks are made to handle the toughest tasks. From the Ram Tradesman to the Laramie Longhorn, there's a model for every Ram lover's price range.
4. Black is Back for 2020 Ram Trucks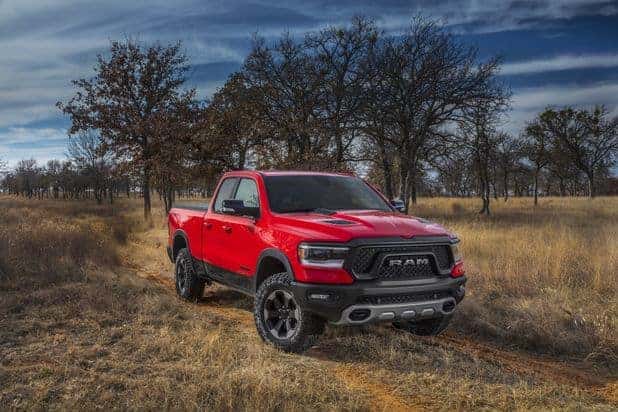 Two strikingly bold upgrades to the 2020 Ram 1500 are found solely in the Ram Rebel Group and Night Editions. Returning to the Bighorn and Laramie models, the sleek appeal of the Night Edition stands out with its monochromatic treated black grille, grille surround, badging, wheels, and exhaust. The Ram Rebel Black Appearance Package decorates the already exceptional model with an all-black outline while Ram's Limited Black Edition provides a Tri-Fold Tonneau Cover, Clack Headlamp Bezels, and more. If you're looking for more dark and less tradition, you'll find the Ram Rebel Black Appearance is the heavy-duty truck for you.
5. New Exterior Colors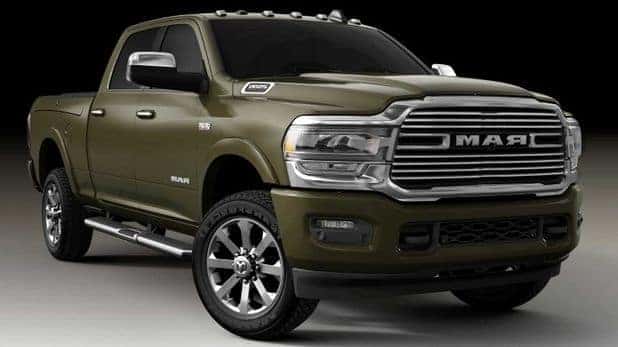 Appearance isn't everything when you're buying a Ram truck, but if you like the style of a 2019 Ram pick-up truck, you'll love added appeal of the 2020 models. Ram brings dirt and earth tones to the forefront with Walnut Brown options on Ram 2500 and Ram 1500 Laramie Longhorn models and Olive Green on available models. Shoppers looking to stand out from the crowd can also choose Ram's Hydro Blue option.
Chrysler Dodge Jeep Ram FIAT Ft. Walton has everything you need to explore the boundaries of life behind a new 2020 Ram truck. Whether you're a first time buyer or looking to upgrade your Ram truck today, our expert sales team is prepared to get you into the perfect fit. We know your needs are versatile and will work around the clock to get you the best pick up or heavy duty truck for you. Learn about our Trade Upgrade Program and trade in your pre-owned Ram for a new 2020 model today!