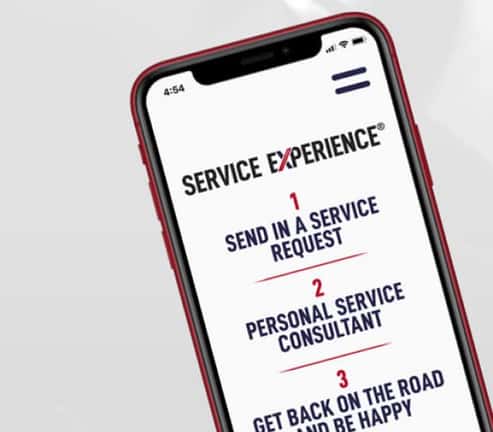 Get the best price, best selection, best location, and
HOME DELIVERY!
Our services are dedicated to you. Each moment carefully chosen and thoughtfully organized to save you time and meet your needs.
Our Reviews
See what our customers are saying about us!
Scheduled an appointment and showed up a little early. They got the car in quickly and it didn't seem like it was much of a wait for the service I received.
Overall my experience at this dealership was very smooth and pleasant. If you go to the get your car serviced please ask for Mr. Mitchell his customer service was astonishing and very down to earth. Everybody at this dealership was very nice and overall cared for the customer amidst the influx of customers at the time.
I took my Jeep into the dealership for a recall. Unfortunately, there was an issue with the timing of the completion. JP took full responsibility and was able to adjust the schedule getting my vehicle back on the day promised. Big 5 star for his help and customer service. Thank you!
Montana, my service representative is very friendly and helpful. I see her everytime I need to take my truck in. I have never been treated like I did not matte.
Called on Monday for two recall notices. Got appt the next morning. Took trk in and only a couple hours later I was on my way home! Great job service department!
Polite and professional And are courteous enough to give you updates to let you know how your repairs are going and when they're gonna be done
Service department was ready to go at 7:30 . The lady was training a new guy and was waiting on customers and teaching at the same time I think u have a great employee
What a refreshing change of this Locarno from last year. Our salesman Malachi was an absolute pleasure. He was very transparent, reliable, trustworthy and professional. Finally a salesman that advocates for the customer in providing the best customer service driven assistance. Thank you friend! Brian and I had the best of the best when trading our 2021 Dodge Challenger for a 2022 Dodge RAM. You're awesome!
Excellent. Malachi was extremely helpful and patient though out the buying process. If you need a Dodge/Jeep stop in and see him ! He made sure we weren't rushed or pressured.
Welcome to Chrysler Dodge Jeep® Ram Ft. Walton
Our Services. Dedicated to You.
Chrysler Dodge Jeep RAM FIAT Dealership in Fort Walton Beach
As the premier Chrysler Dodge Jeep RAM FIAT Dealership in Fort Walton Beach, we pride ourselves on offering Destin and surrounding areas exceptional new cars and SUVs from the brands you trust and love – Chrysler, Dodge, Jeep, Ram, and FIAT. With one of the most extensive selections of trims and advanced features, we pride ourselves on accommodating multiple budgets and lifestyles in the Fort Walton area. Whether you're shopping for popular models like the Dodge Charger, the Jeep Cherokee, or any other classic, we promise to provide all the options for you. We understand that Florida drivers near Destin are in the market for a car that fits both their lifestyle needs and budget, so don't forget to check out our ever-changing new car specials online. If you're in need of a handy adventurer for camping, in the market for a stylish commuter, or anything in between, we will have the cars you're looking for. Our team of sales experts at Chrysler Dodge Jeep RAM FIAT Fort Walton Beach believes in honesty, respect, and putting the customer first. Browse our new car inventory today to secure your new car.
Visit Us in Fort Walton Beach, FL